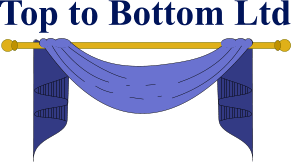 The One Stop Curtain Shop in Bristol
CUSTOMER NOTICE: Due to the Covid-19 virus outbreak, for the safety of our staff and our customers, we have decided to temporarily close. No orders will be processed throughout this time. We apologise for any inconvenience caused by this ongoing issue.
If you are still awaiting blinds we will still able to deliver them to you. A member of staff will contact you in due course to arrange this.
Curtain Fabrics
We offer a made to measure curtain, roman blind and cushion cover service. The fabric can be used for any of these items.
Please note that not all these curtain fabrics are kept in stock. Please call us on 0117 949 3984 to check up-to-date stock availability.