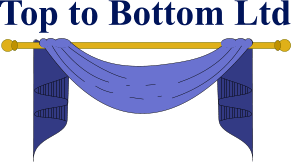 The One Stop Curtain Shop in Bristol
Ready Made Curtains
Leoni by Clearance
Colour: Cream
Heading Style: 3 Inch Pencil Pleat Tape
Fabric Style: Plain / Semi Plain
*Stock Availability: Available* (what does this mean?).
Material Composition: 80% Polyester, 20% Cotton
Washing: Dry Clean Only
All measurements are listed as curtain width by curtain depth.
117cm x 137cm
168cm x 137cm
168cm x 229cm
229cm x 137cm
For prices and information relating to Leoni by Clearance please visit us in-store or call us on 0117 949 3984

Visit our Bristol shop for prices and more information regarding this fabric, design and colour.
All our staff have over 10 years of experience and will be happy to assist you with any questions you may have.
We have over half a million metres of fabric in stock that can be used for curtains, blinds and upholstery.
We also stock a massive selection of ready made curtains, blinds, nets, jardinieres, curtains poles & tracks and accessories in stock.
Telephone: 0117 949 3984
Opening Times:
Monday to Saturday - 9:30am - 5:00pm (We are closed on Wednesdays)
Top to Bottom Ltd, 6 Fountain Square, Broad Street, Staple Hill, Bristol, BS16 5LR - View map location
Parking: When visiting our shop you will find no problems parking with our free car park to the rear of our store. Full wheelchair access. There are also plentiful of free car parks near to our shop.
Please be aware: To use our free car park you must register your car number plate instore when arriving.