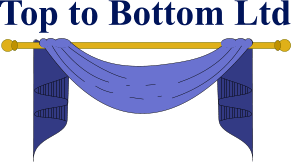 Photos should be used as a guide only. Actual colours can vary from the screen representation of the colour. Please ensure that any variations in colour are acceptable as our custom made products cannot be returned. Please order a sample to be sure of the actual colour and design.
Upholstery Fabrics
Glee by Bill Beaumont Textiles
Colour: Pistachio
-
View more colours in Glee
This upholstery fabric is also suitable for curtains, roman blinds and cushion covers.
*Stock Availability: Available* (what does this mean?).
Width: 140 cm
Pattern Repeat: 0 cm
This fabric is suitable for curtains and upholstery.
Material Composition: 100% Polyester
Washing: Dry Clean Recommended
Colours in Glee upholstery fabric range:
Selected designs in Pistachio