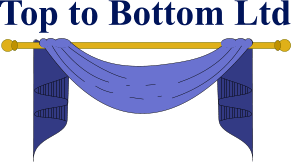 Hand-sewn curtains - over 20 years of curtain making experience
Our made to measure curtains are hand sewn and weighted by seamstresses with over 20 years experience. All our made to measure curtains are made in-house to the highest level of workmanship with personal care and attention paid to every curtain order. Our Pinch Pleat Curtains are headed with Buckram and not Tape to give it that more crisp professional look. Every curtain fabric that you see on our site is available to be created into made to measure curtains. We use high quality linings and offer a selection of options to ensure your curtains are made for you.
Our made to measure system is easy to use and provides an instant price with your chosen options. You can customise:
Curtain fabric design
Colour
Curtain Headings: Pencil Pleat, Pinch Pleat, Eylets
Lining style
Valances
Tiebacks
Visit our made to measure curtain department.
Great Prices & Great Selection of Designs and Colours
Select and buy from a huge selection of ready made curtains at extremely competitive prices from manufacturers ranging from Rectella, Sundour, Ashley Wilde and Whiteheads. Designs range from modern styles to plain to floral prints, plus all our ready made curtains are now lined.
We also provide blackout linings that can be attached to your curtains in polycotton and blackout fabric all available in the same sizes as our curtains.
Visit our our ready made curtain department.