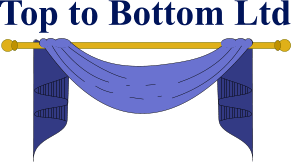 Hand Made Roman Blinds
If you do not see a roman blind fabric design please give us a call on 0117 9493984 because we may be able to help you. Our website is continuously growing but some designs might not be available at this time, which we may be able to find for you.
Our range of quality hand sewn roman blinds are available in a massive range of colours, designs and options. All of our roman blind fabrics are also available as hand sewn made to measure curtains, curtain fabrics and cushion covers.