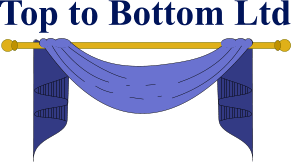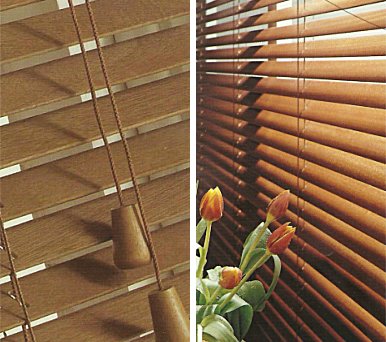 Photos should be used as a guide only. Actual colours can vary from the screen representation of the colour. Please ensure that any variations in colour are acceptable as our custom made products cannot be returned. Please order a sample to be sure of the actual colour and design.
Wooden Venetian Blinds by SLX (Styleline Express)
Top to Bottom Ltd are proud to bring you our natural wood venetian blinds by SLX (Styleline Express). Wooden venetian blinds compliment any furnishing style bringing elegance, privacy and light control to contempory, classical and traditional settings and blend harmoniously with other window treatments and furnishing.
If you would like assistance regarding measuring or general advice please call us on 0117 9493984.
Venetian Blind Slat Colours:

White

Walnut

Sugar Maple

Chocolate

Pecan

Natural

Oyster
Venetian Blind Slat Colours:

White

Walnut

Pecan

Oyster
Venetian Blind Slat Colours:

Apple

White

Walnut

Sugar Maple

Stone

Chocolate

Pecan

Linen

Natural

Oyster

Ebony
Tape Options:

NONE

Olive

Walnut

Ecru

Rust

Latte

Stone

Pecan

White

Oyster

Chocolate

Honey
Tape Options:

NONE

Walnut

Ecru

Pecan

White

Oyster

Chocolate
Venetian Blind Product Guarantee:
As with any natural wood product, there will be variations in the wood grain, texture and colour from blind to blind. These are natural characteristics of real wood blinds as well as the possibility of some minor warping of the slats. These characteristics are not considered a fault of the timber
Colour fading: All blinds have a UV protective finish applied and are guaranteed for 1 year from date of production. Beyond this period some deterioration or fading may occur depending on local conditions
Specifications:
Our venetian blinds meet the safety standards set out by NSAI, particularly IS EN 13120
Our venetian blinds come with braided ladders, cord lift and tilt controls as standard
Our venetian blinds are assembled with the tilt control on the left and lift control on the right
25mm and 35mm slat venetian blinds are assembled on a 41mm deep x 37mm high headrail
50mm and 63mm slat venetian blinds are assembled on a 59mm deep x 52mm high headrail
Our venetian blinds are all custom finished to your exact size
Ordering Information
If sizes are given as recess sizes we will make a standard deduction of 15mm from the width to allow for fitting
Blind sizes should always be given as width x drop (industry standard)
Blind sizes should always be given in metric measurements (cm)
Sizes for bay windows will only be taken as finished sizes
Measuring Guide:
Inside recess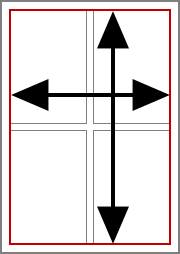 Use a straight ruler. We recommend using a steel ruler to measure for best accuracy
Measure the width and drop in several places
Allow for obstructions such as window handles and tiles etc
Always give your sizes as width x drop in metric to the nearest cm i.e. 120cm wide x 150cm drop
Confirm if sizes are full recess sizes or finished / cut sizes
Outside Recess (blind size)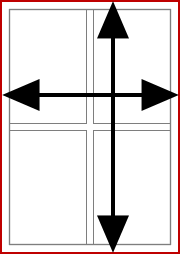 Use a straight ruler. We recommend using a steel ruler to measure for best accuracy.
Decide how much you wish to overlap window on each side, top and bottom
Always give your sizes as width x drop in metric to the nearest cm i.e. 140cm wide x 160cm drop