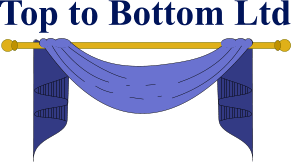 The One Stop Curtain Shop in Bristol
CUSTOMER NOTICE - 15th June Update: Due to the Covid-19 virus outbreak, for the safety of our staff and our customers, we have decided to temporarily close. No orders will be processed throughout this time. We apologise for any inconvenience caused by this ongoing issue.
Jardinieres Curtains
Naomi by Mirabel
Colour: White
254cm x 91cm drop
254cm x 102cm drop
254cm x 107cm drop
254cm x 114cm drop
254cm x 122cm drop
254cm x 137cm drop
254cm x 152cm drop
254cm x 160cm drop
254cm x 183cm drop
381cm x 91cm drop
381cm x 102cm drop
381cm x 107cm drop
381cm x 114cm drop
381cm x 122cm drop
381cm x 137cm drop
381cm x 152cm drop
381cm x 160cm drop
381cm x 183cm drop
508cm x 91cm drop
508cm x 102cm drop
508cm x 107cm drop
508cm x 114cm drop
508cm x 122cm drop
508cm x 137cm drop
508cm x 152cm drop
508cm x 160cm drop
508cm x 183cm drop
635cm x 91cm drop
635cm x 102cm drop
635cm x 107cm drop
635cm x 114cm drop
635cm x 122cm drop
635cm x 137cm drop
635cm x 152cm drop
635cm x 160cm drop
635cm x 183cm drop
Washing: Hand Wash
For prices and information relating to Naomi by Mirabel please visit us in-store or call us on 0117 949 3984

Visit our Bristol shop for prices and more information regarding this fabric, design and colour.
All our staff have over 10 years of experience and will be happy to assist you with any questions you may have.
We have over half a million metres of fabric in stock that can be used for curtains, blinds and upholstery.
We also stock a massive selection of ready made curtains, blinds, nets, jardinieres, curtains poles & tracks and accessories in stock.
Telephone: 0117 949 3984
Opening Times:
Monday to Saturday - 9:30am - 5:00pm (We are closed on Wednesdays)
Top to Bottom Ltd, 6 Fountain Square, Broad Street, Staple Hill, Bristol, BS16 5LR - View map location
Parking: When visiting our shop you will find no problems parking with our free car park to the rear of our store. Full wheelchair access. There are also plentiful of free car parks near to our shop.
Please be aware: To use our free car park you must register your car number plate instore when arriving.